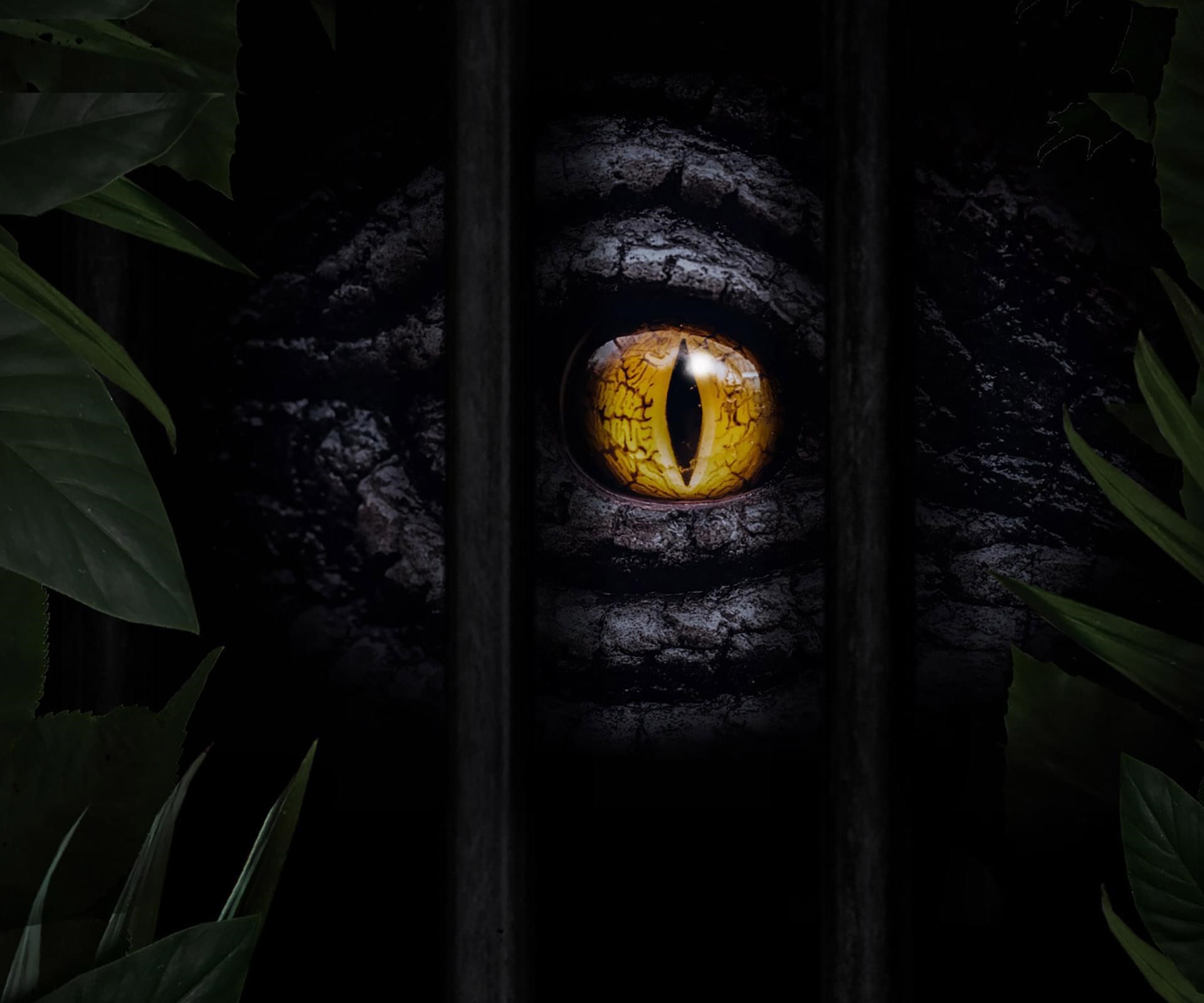 Gather troops
Teamwork makes the dream work as they say! Bring your family, friends, colleagues and see if you can escape together!
Choose Location
Pick from one of our 20 amazing locations. Each location has completely unique and specially designed escape experience rooms!
Pick your experience
Choose a game for beginners or test your skills with our more challenging experiences! No experience is the same!
Try and escape
Work as a team, search for the clues, solve the puzzles, decipher the codes...see if you can escape! Most importantly, HAVE FUN!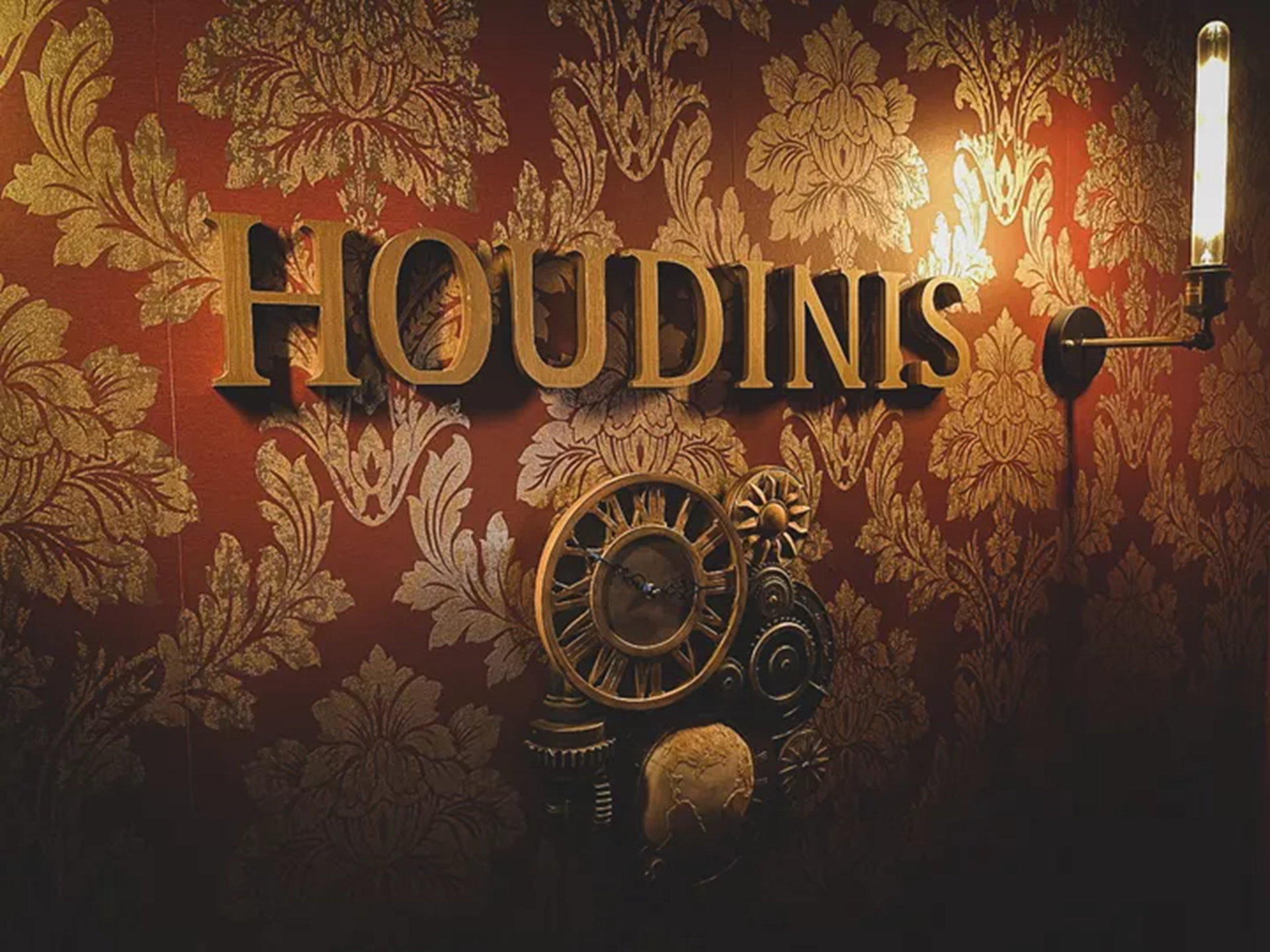 WHY PLAY AT HOUDINI'S?
We've not been voted #1 Escape Room in the World for nothing! We meticulously curate and design our escape room experiences with our attention on all the little details to make your experience challenging, fun and mind-blowing all at the same time!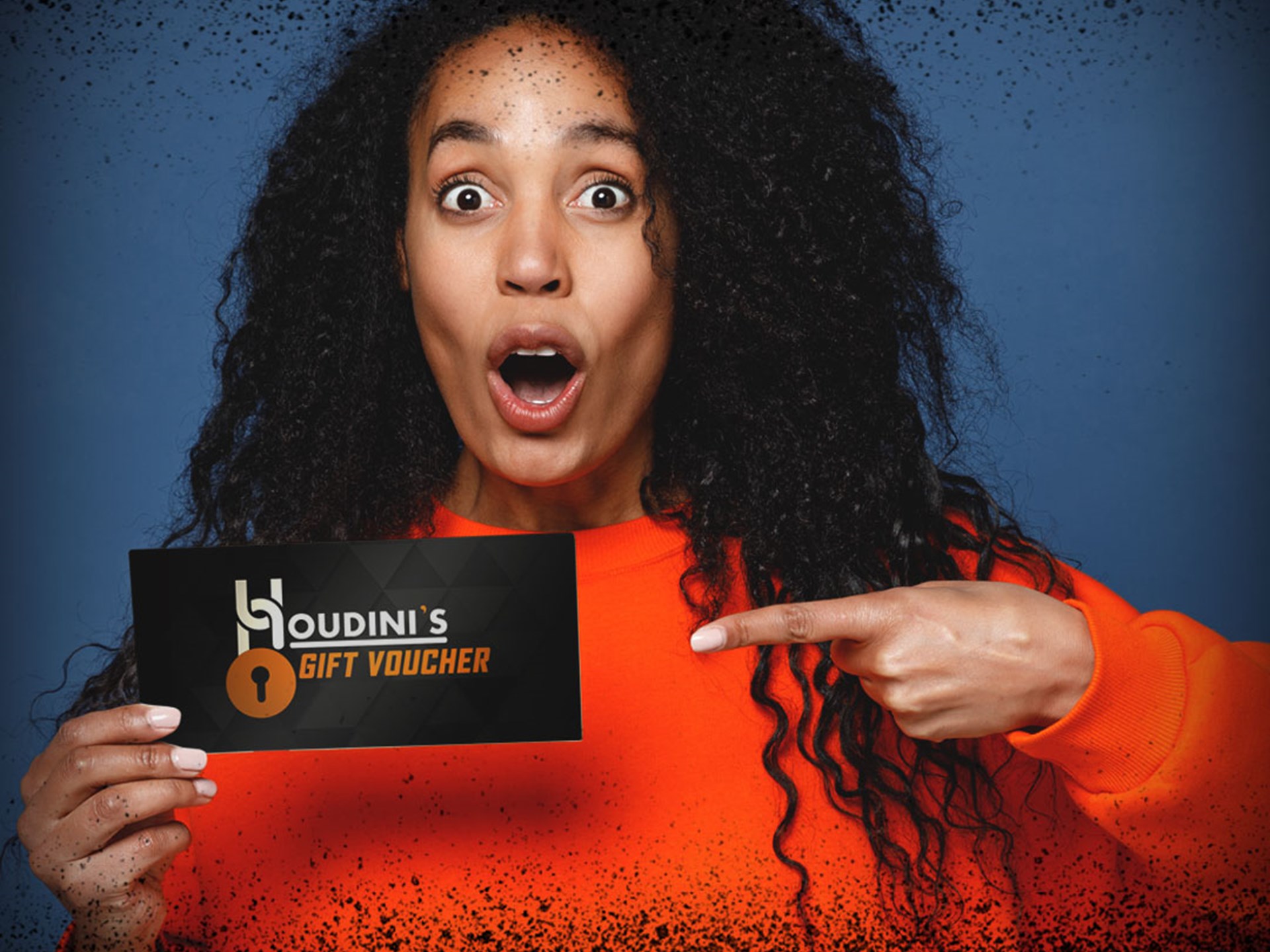 BUY GIFT VOUCHERS, FOR THE ULTIMATE GIFT EXPERIENCE!
Digital or postal, your friends and family will LOVE this exciting gift idea and you can enjoy the experience with them! See if you can escape one of Houdini's amazing, immersive excape room experiences together!
Houdini's have set such high expectations...fully recommend!

Matthew Oately

No wonder this place is number 1, we would 100% go again.

Poppy

Having played a lot of escape rooms in the last few years, I have to say this was the best one for me.

Susan Sheen

This was such a fantastic experience!... Would definitely recommend. Can't wait to try some more rooms!

Laura M

We all had a fantastic time. The scenario was great, the puzzles were fun and the host was brilliant.

Katrina P