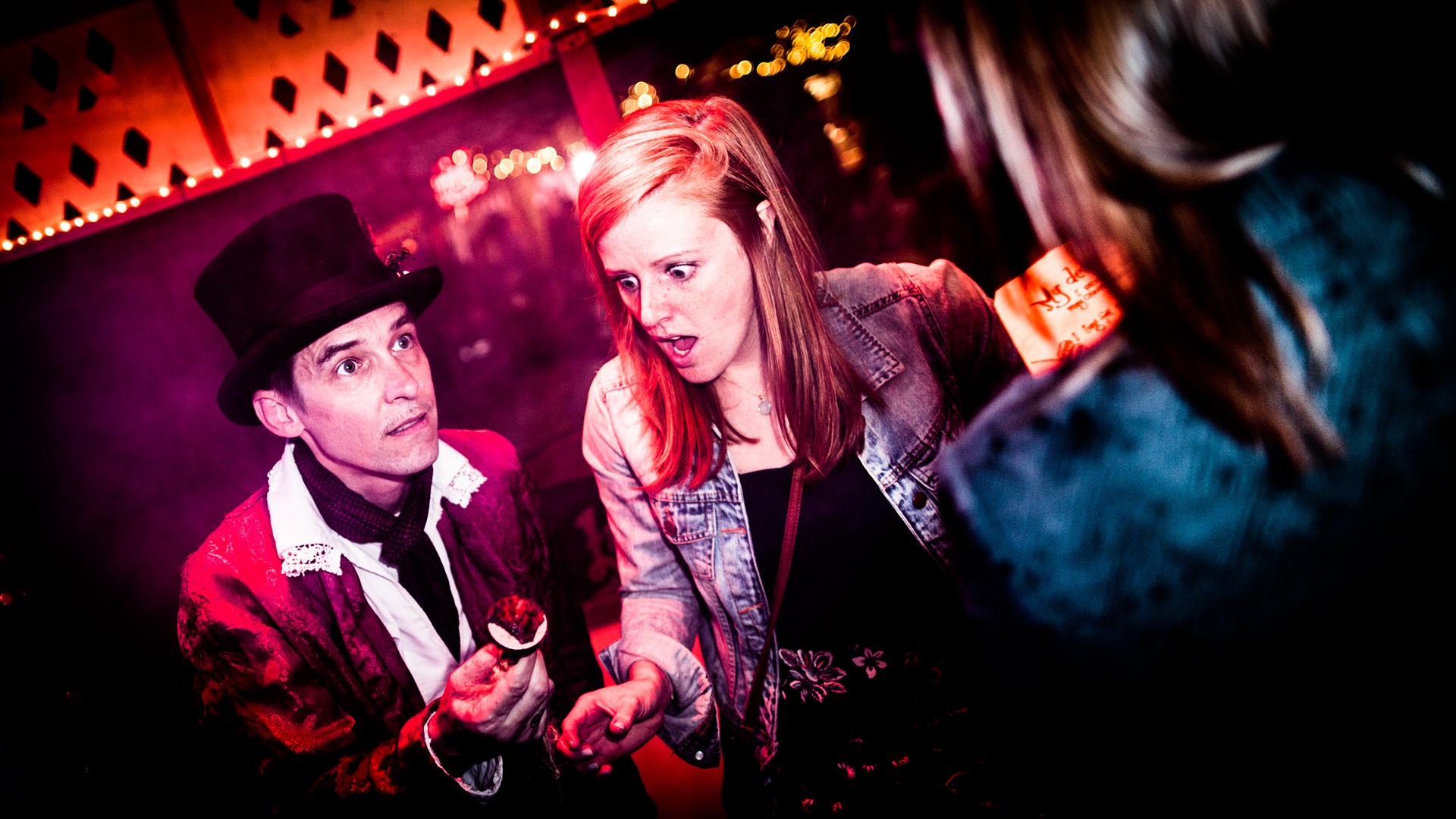 she doesn't suffer idiots lightly...
Enter the lair of the deranged Lady Chastity as you pit your wits against her mysterious belongings and strange contraptions.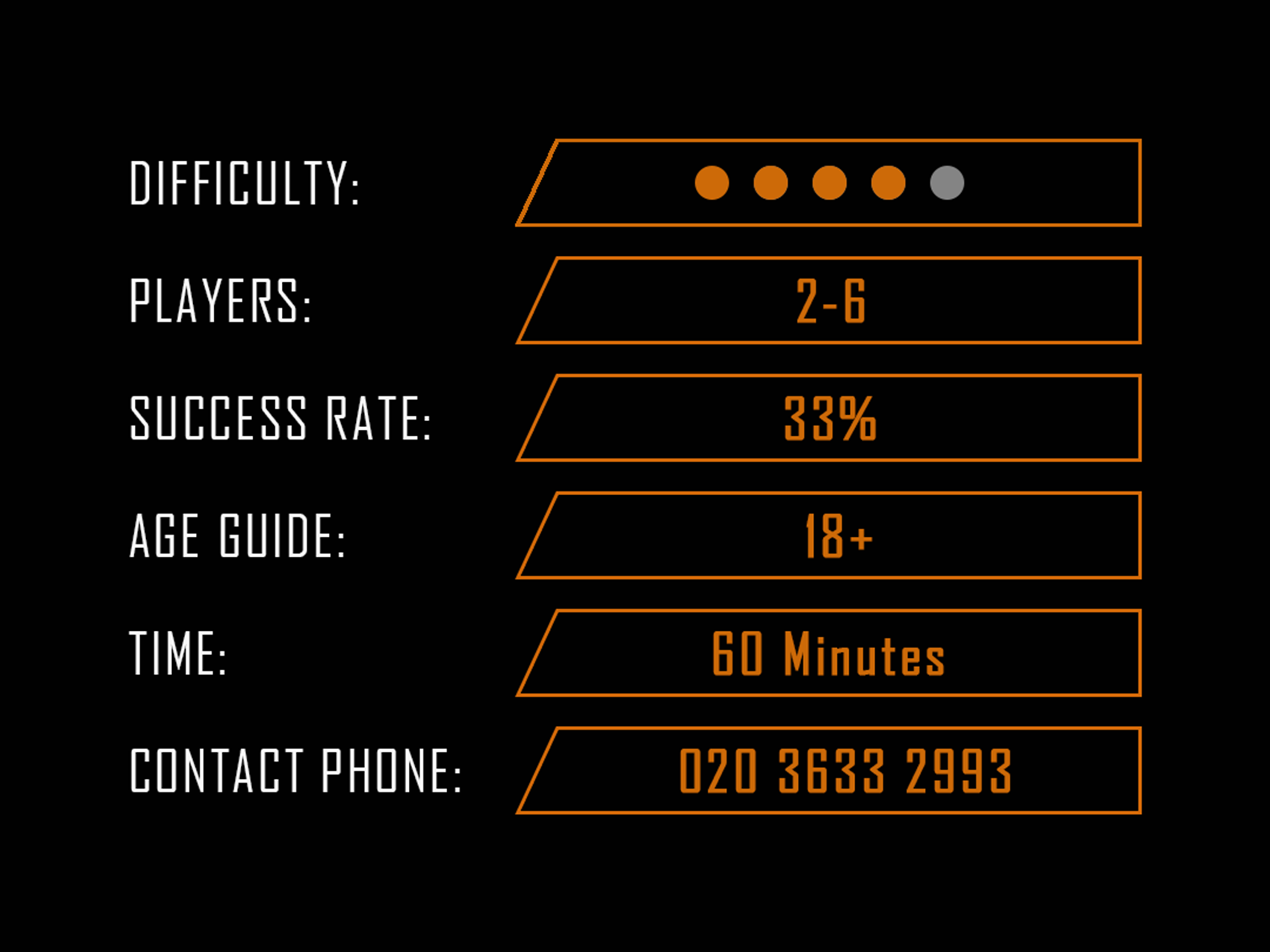 Can you win the aphrodisiac wine?
Lady Chastity's Reserve is a surreal escape experience in which you must solve puzzles, find clues and collect items to find Chastity's fabled aphrodisiac wine. Can you escape before Chastity's patience wears thin?
Available for 2 to 6 players.
This is a 60 minute game suitable for players aged 18 and up.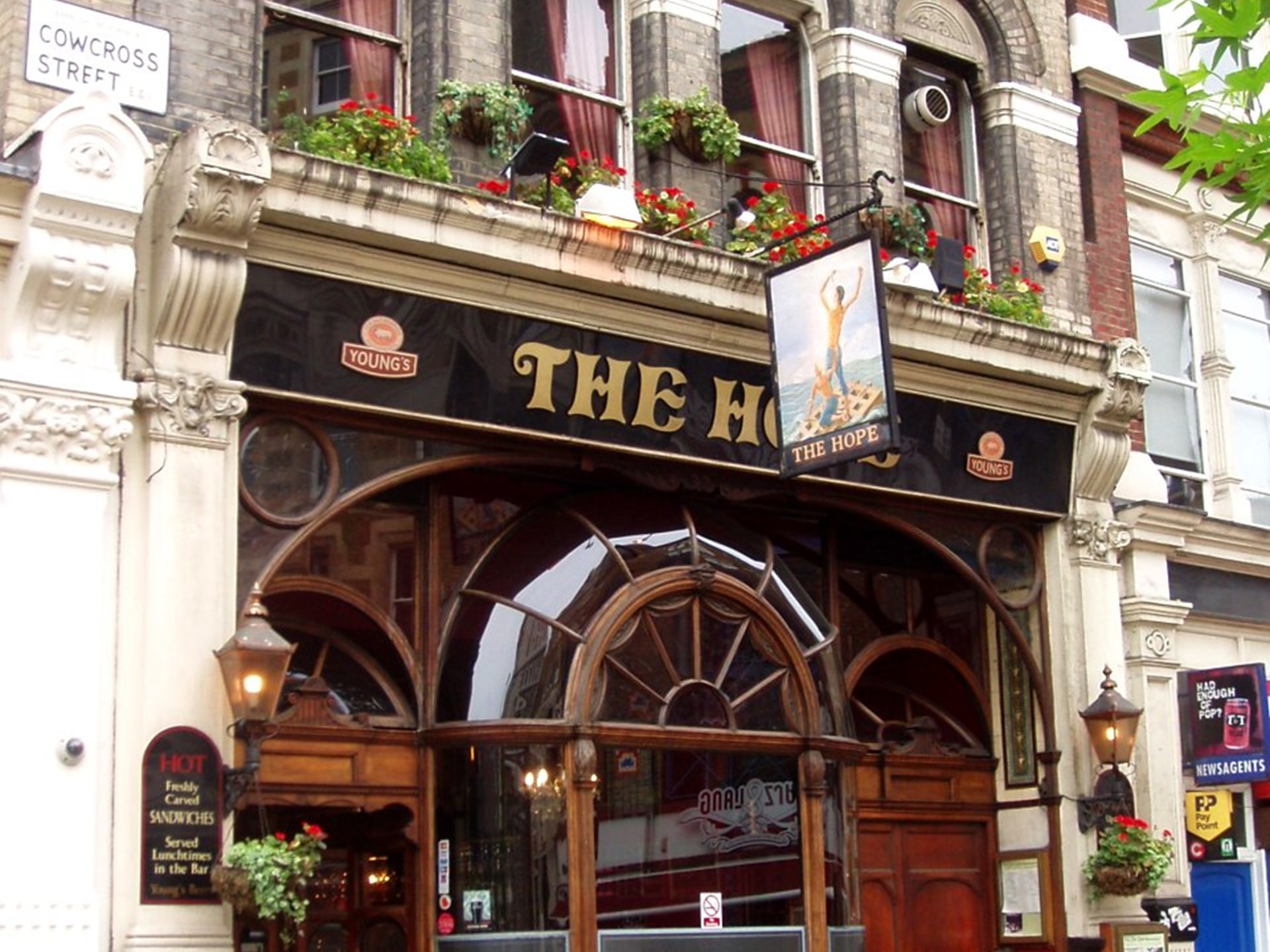 Houdini's Farringdon
The Hope (Smithfield) 94 Cowcross St, London, EC1M 6BH
Bus
Farringdon Stop A and Stop B are both a 4 minute walk away from our location.
Train
We are a two minute walk away from Farringdon Underground Station and train Station.
Car
The closest car park is Smithfield Car Park, London, EC1A 9DY which is a two minute walk from our location.
Gather troops
Teamwork makes the dream work as they say! Bring your family, friends, colleagues and see if you can escape together!
Choose Location
Pick from one of our 20 amazing locations. Each location has completely unique and specially designed escape experience rooms!
Pick your experience
Choose a game for beginners or test your skills with our more challenging experiences! No experience is the same!
Try and escape
Work as a team, search for the clues, solve the puzzles, decipher the codes...see if you can escape! Most importantly, HAVE FUN!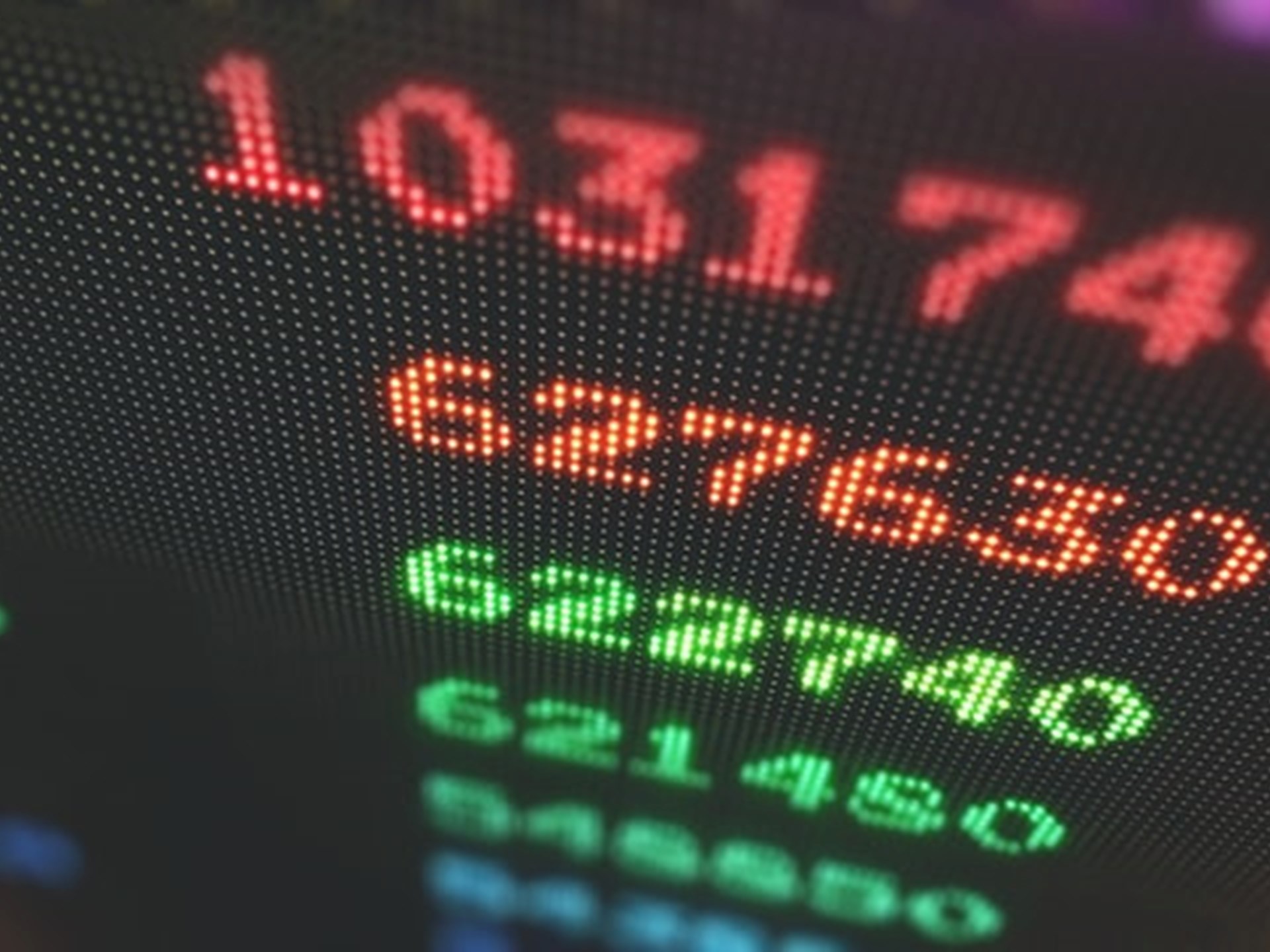 DID YOU MAKE IT ONTO OUR LEADERBOARDS?
Find out if you made it on to our leaderboards and compare your escape times and how many clues you had with other teams.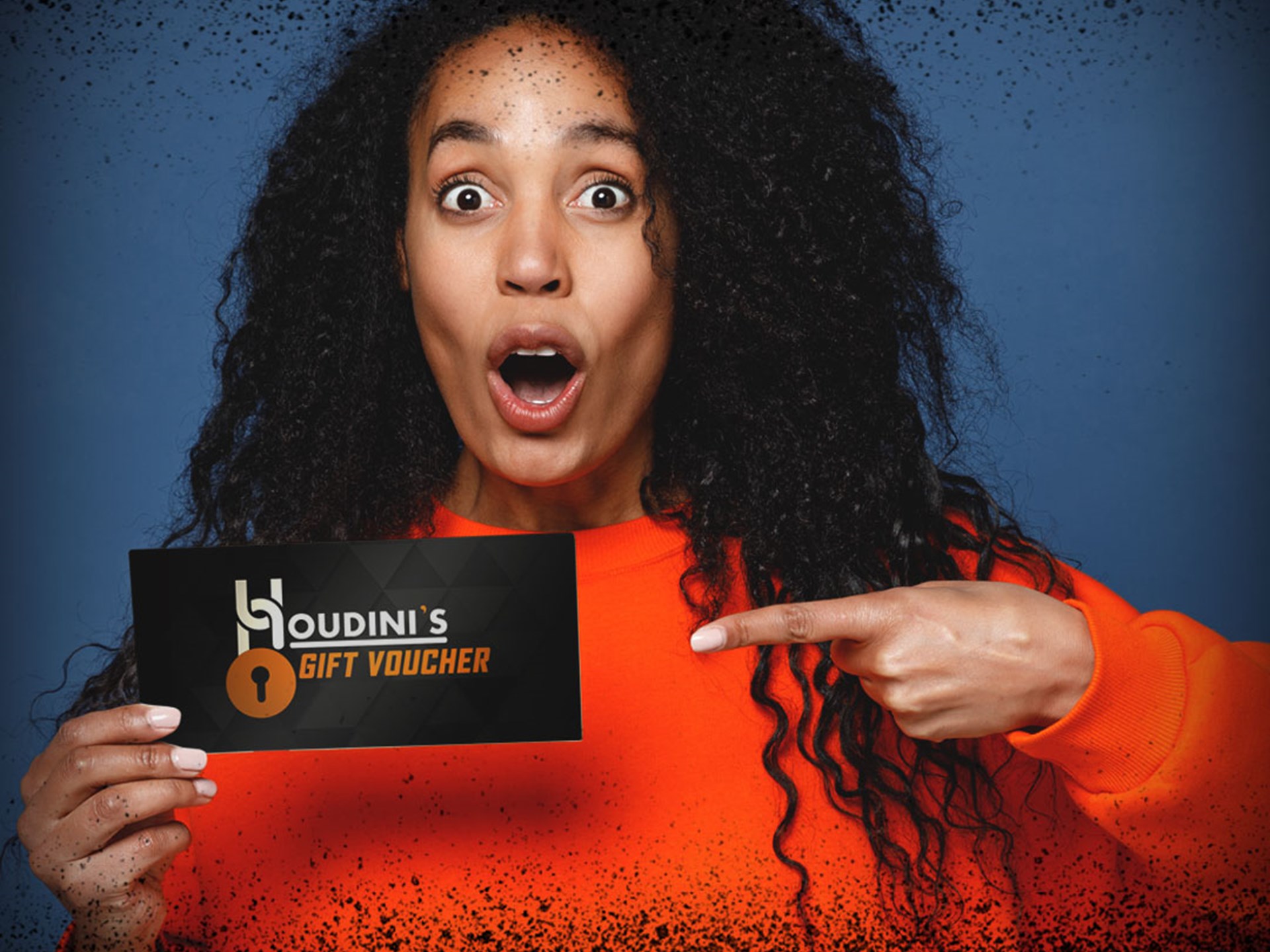 BUY GIFT VOUCHERS, FOR THE ULTIMATE GIFT EXPERIENCE!
Digital or postal, your friends and family will LOVE this exciting gift idea and you can enjoy the experience with them! See if you can escape one of Houdini's amazing, immersive excape room experiences together!
If you love gothic horror and innuendos this is your place! My first escape room experience and definitely not going to be my last

Conor P

10/10 cannot fault the actors or execution, would come again and cannot recommend enough! I really liked it!

James B

This escape room is one of my favourites! Just the right amount of puzzle, spooks and jokes...

Tom P

Having completed a fair few escape games, this one has a very unique atmosphere, with some great effects, interesting puzzles and loads to explore

Akasha G

For my first escape room this was awesome. Highly recommend this for an hour of fun in London.

Guy B