AN INVITATION TO A WORLD OF MAGIC AND WONDER...
Hexmore is one of the most prestigious magic schools in the entire world, some of the greatest wizards, witches and warlocks of all time have graduated from there.
Aldeus Hexmore, headmaster, has recognised that you and your team may possess extraordinary abilities. You have all been invited to take part in entry level classes to see if you have what it takes to become students at the school and hopefully go on to magical greatness.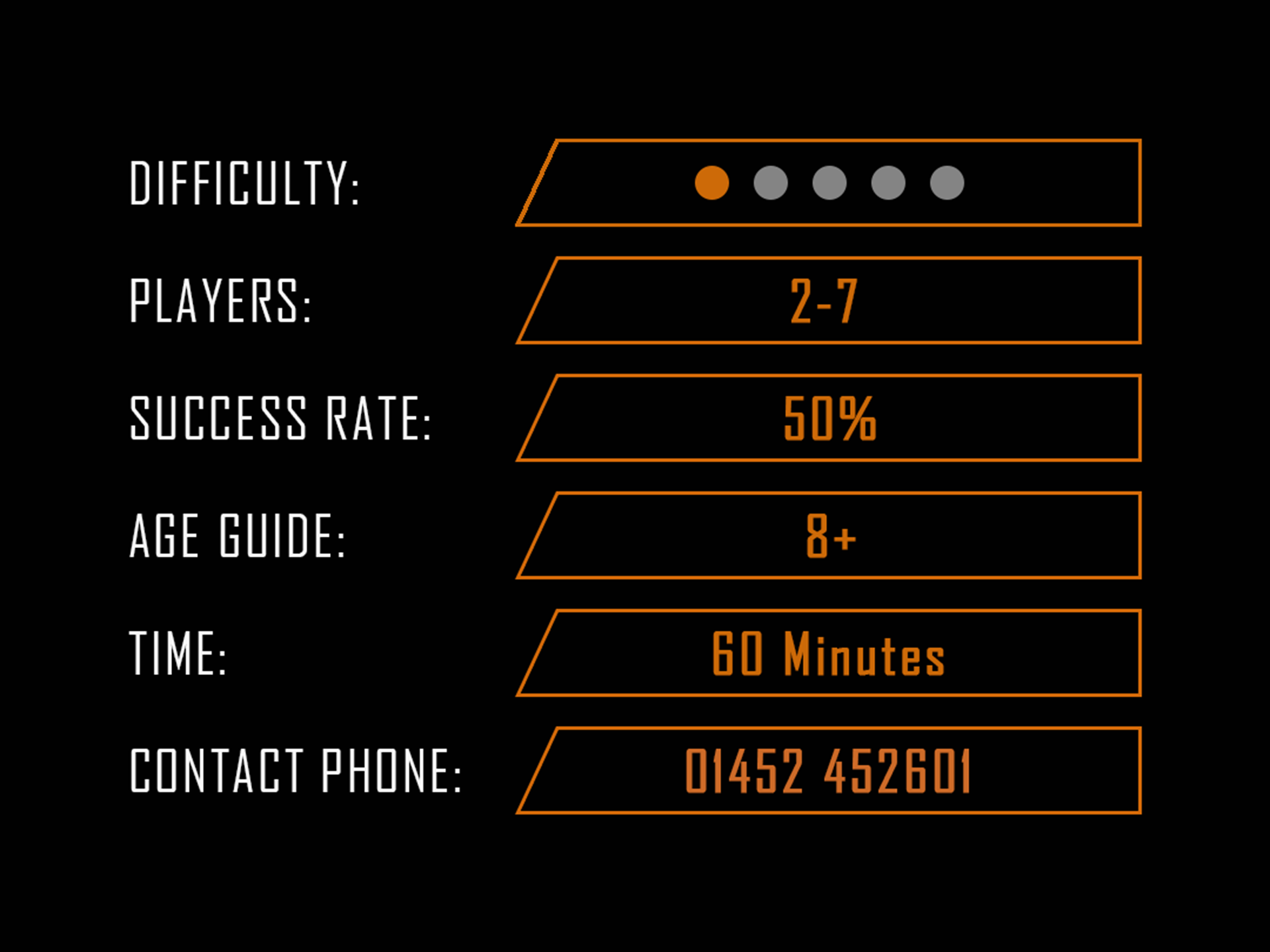 Magical Greatness Awaits!
Hexmore: School of Witchcraft & Wizardry is a magical themed escape experience in which you must solve puzzles, find clues and collect items to prove your worth as a wizard or witch.
Available for 2 to 7 players.
This is a 60 minute game suitable for players aged 8+

An adult over 18 must remain on the premises at all times if all the players are under 18. Hexmore: players aged 8-12 must be accompanied by a paying adult over 18, players aged 12-18 may play on their own while an adult over 18 must sign the waiver before the game and remain on the premises at all times.
*Hexmore is also available to play at Houdini's Southampton, Acton, and Birmingham.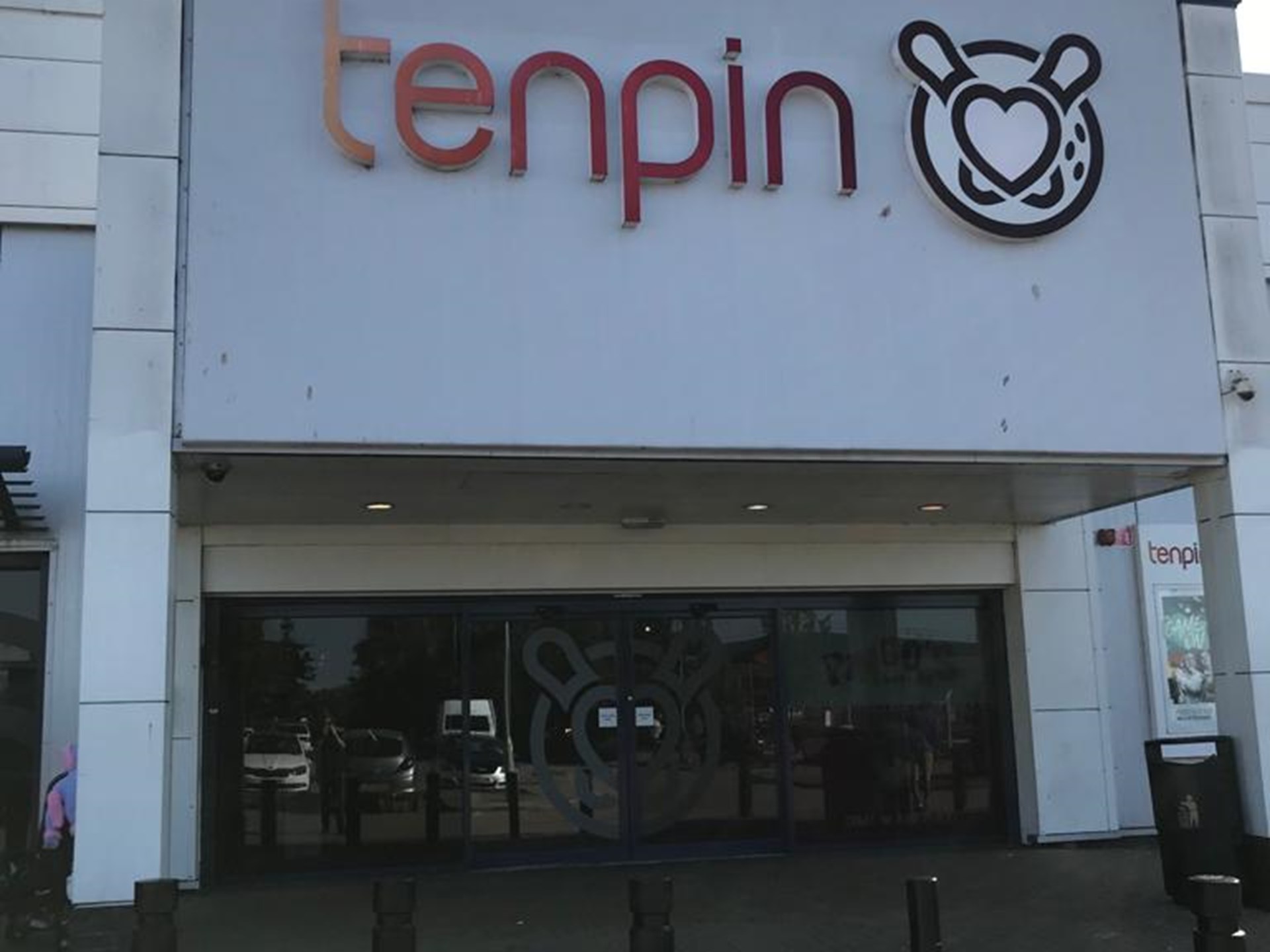 Houdini's Gloucester
Within Tenpin, Centre Severn, Barnwood, Gloucester GL4 3HR
Bus
The closest bus stop to Houdini's Gloucester is The Parade, Elmbridge. The 94 bus stops here.
Train
Our nearest station is: Gloucester Train Station, Bruton Way, Gloucester GL1 1DE
Car
Centre Severn is located at the heart of Gloucestershire and easily accessed from Gloucester, Cheltenham, Stroud and Tewkesbury. Excellent dual carriageway access onto M5 Junctions 11 and 11a. 2 miles north of Gloucester city centre. Main A40 route between Gloucester and Cheltenham. Free parking on-site.
Gather troops
Teamwork makes the dream work as they say! Bring your family, friends, colleagues and see if you can escape together!
Choose Location
Pick from one of our 20 amazing locations. Each location has completely unique and specially designed escape experience rooms!
Pick your experience
Choose a game for beginners or test your skills with our more challenging experiences! No experience is the same!
Try and escape
Work as a team, search for the clues, solve the puzzles, decipher the codes...see if you can escape! Most importantly, HAVE FUN!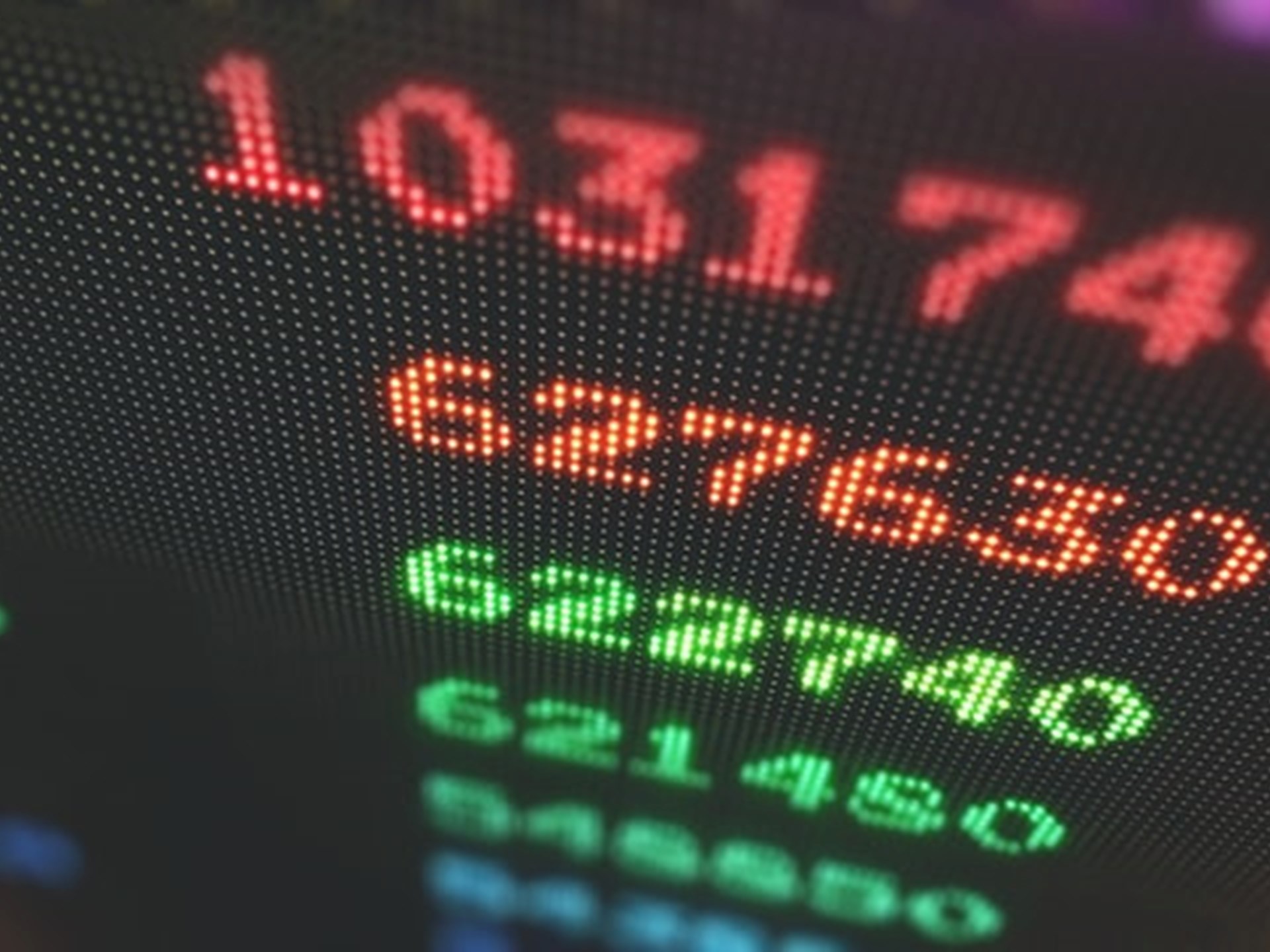 DID YOU MAKE IT ONTO OUR LEADERBOARDS?
Find out if you made it on to our leaderboards and compare your escape times and how many clues you had with other teams.
You might also be interested in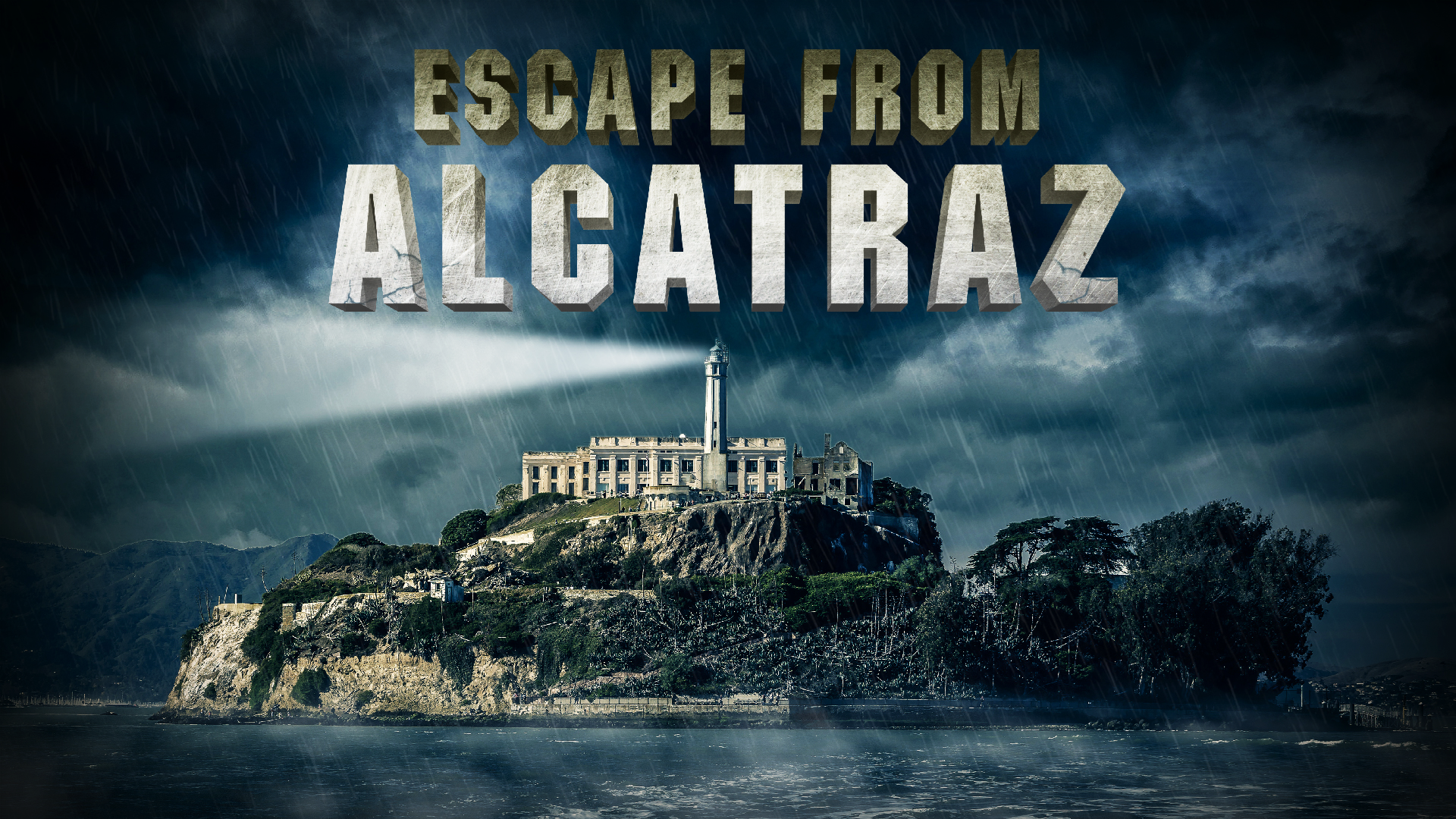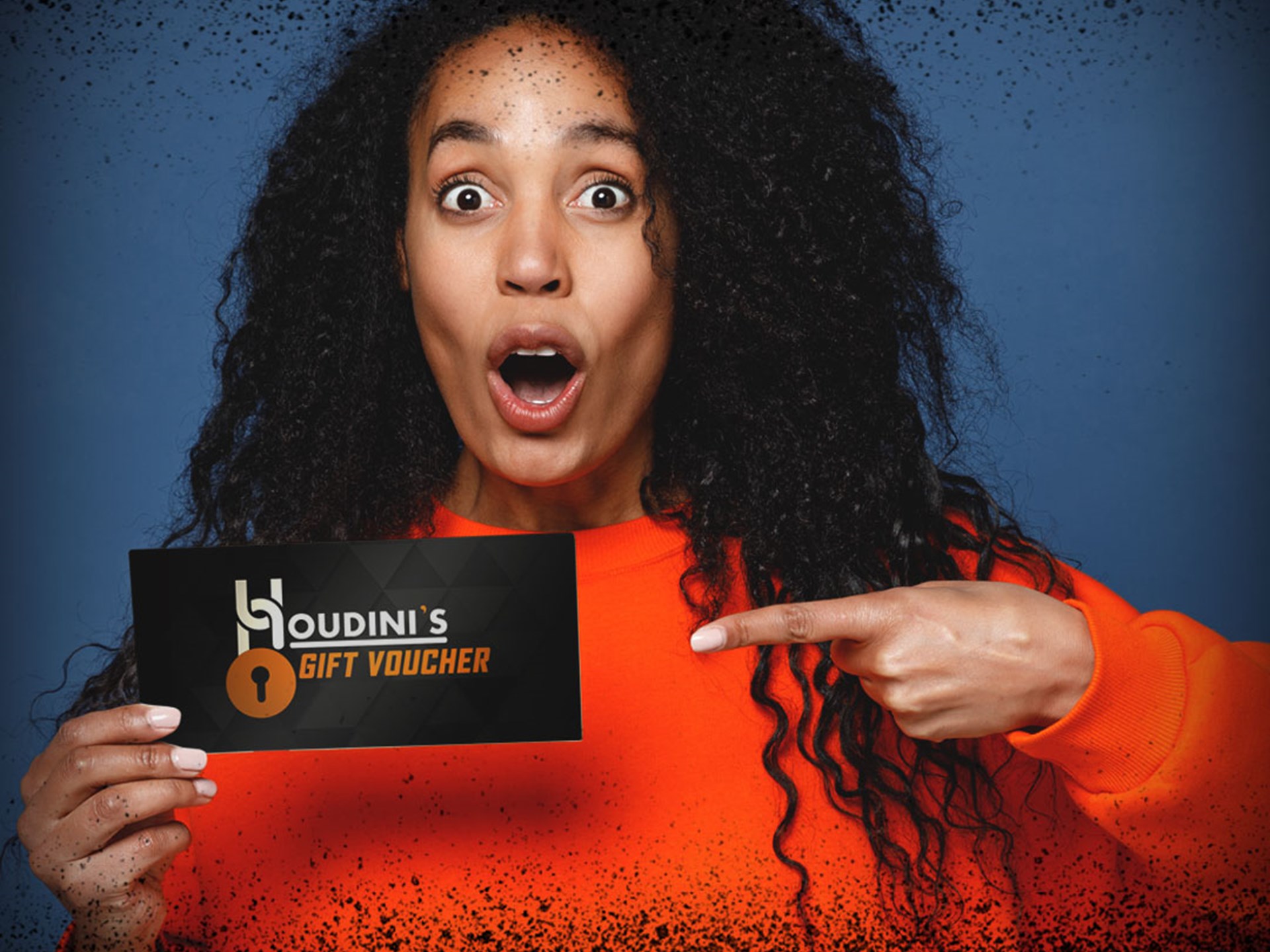 BUY GIFT VOUCHERS, FOR THE ULTIMATE GIFT EXPERIENCE!
Digital or postal, your friends and family will LOVE this exciting gift idea and you can enjoy the experience with them! See if you can escape one of Houdini's amazing, immersive excape room experiences together!
One of the most immensely fun games we've ever done.

Joe K

Interactive, suspenseful and engaging; I would definitely recommend the experience to my friends.

Modest J

I couldn't have loved the whole experience more.

Nazish J

Fun experience. It was our first time and we had a blast.

Shilpa R

I would recommended to anyone visiting Park Royal leisure centre! Also we wore magician robes and got to wield (almost) real wands!!!

Dan